Settlement Financial Tools
Settlement financial adjustments are simple with our inbuilt adjustment calculator.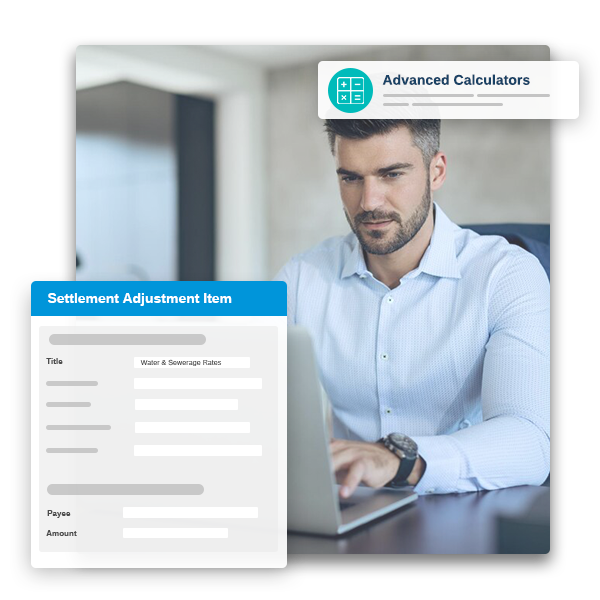 What are Settlement Financial Tools?
Settlement adjustments are made easy using triConvey software. This feature comes with all the necessary tools and functions you require to get complicated and tedious adjustments calculated efficiently and accurately.
On one screen in triConvey you can prepare your settlement adjustments, as well as see all previous financials (adjustments and cheques). This avoids the switching back and forth between various screens.
Using our advanced calculators, you can calculate your adjustments, amounts required to settle, reconciliation and create your cheque directions with ease as they are fully automated.
Paperless conveyancing with triConvey.
By adopting triConvey in your firm, you can easily turn your entire workflow paperless. 
Benefits of Settlement Financial Tools
Related information and articles you might be interested in.
Previously, I did all the settlement calculations manually with a calculator. Now, it's easy because it all gets updated automatically.
BB Smith Conveyancing
Gabriel Smith, Licensed Conveyancer