triSearch utilises industry expert Securexchange to bring you an integrated solution to request, share, sign & exchange all in one easy workspace.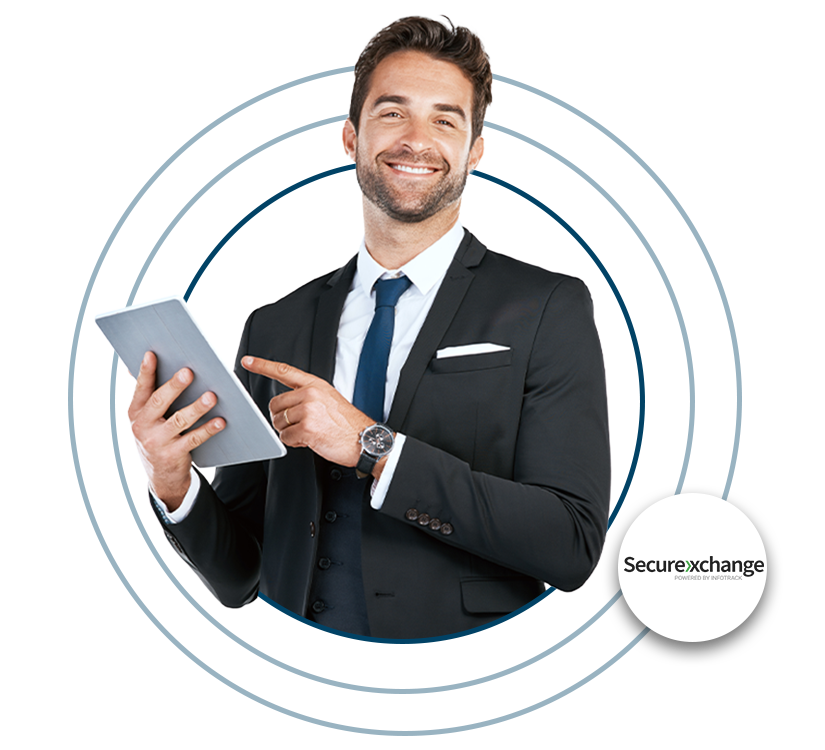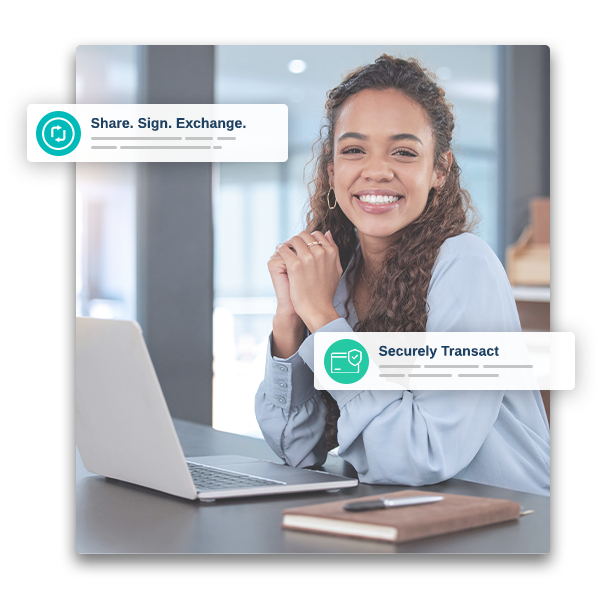 Securexchange provides a safe environment to exchange sensitive account information and avoid the risks of email fraud and stolen funds.
The Securexchange site provides protection from external threats as it is only accessible to an Authorised User network of lawyers, conveyancers and real estate agents.
Request, share, sign, exchange using these simple steps
Real estate agents can quickly request contracts from their preferred conveyancer fast and efficiently. For lawyers and conveyancers, FastTrack contracts have smart auto-order options that allow you to quickly order titles and certificates. These can be compiled with the contract and sent back to real estate agents.
Sharing a contract securely has never been so easy. Securexchange is integrated with the triSearch platform, so you can share contracts directly from triSearch into Securexchange.
Securely share your financial details with peace of mind. Your details are protected by multi-factor authentication. We guarantee the funds up to $1mil for verified trust accounts shared through our system.*
*Read the Securexchange FAQs to learn more.
4. Request client's bank details
Requesting bank details from your client for any outgoing funds is easy. Simply invite them into your exclusive Securexchange workspace. Securexchange is only accessible to a pre-verified network of authorised users. Your client will enter the details themselves, which are then visible to you.
You can share and sign any document, including contract of sale, through our platform. Signing can be initiated by an Agent, Conveyancer or Solicitor on their property or non-property matters. Our signing functionality is powered by DocuSign, a trusted provider of electronic signing.
Securexchange is built for you to complete property exchanges smoothly and securely. A contract of sale can be shared with parties and, once negotiations are finalised, click on the signing option to request signatures from all relevant parties. Once complete, you'll receive a final copy with all signatures.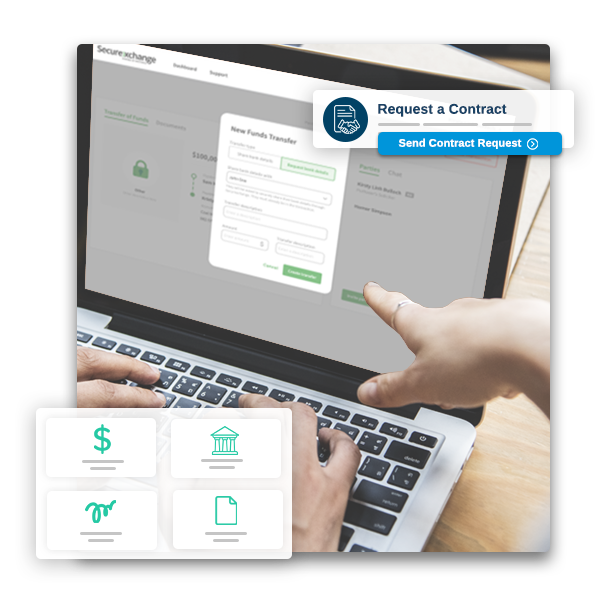 A seamless integration with triConvey.
Securexchange seamlessly integrates with Practice Management System, triConvey, making it even easier for you to exchange details and documents. 
Securexchange has a host of features of benefits for all parties. 
Related information and articles you might be interested in.
There are a lot of people who are hesitant to learn it. I was the same initially, but I gave it a go and it was absolutely brilliant.
Karen Lambert Conveyancing
Karen Lambert, Owner & Licensed Conveyancer.