Manage your entire firm's tasks, reminders and document workflows with one system.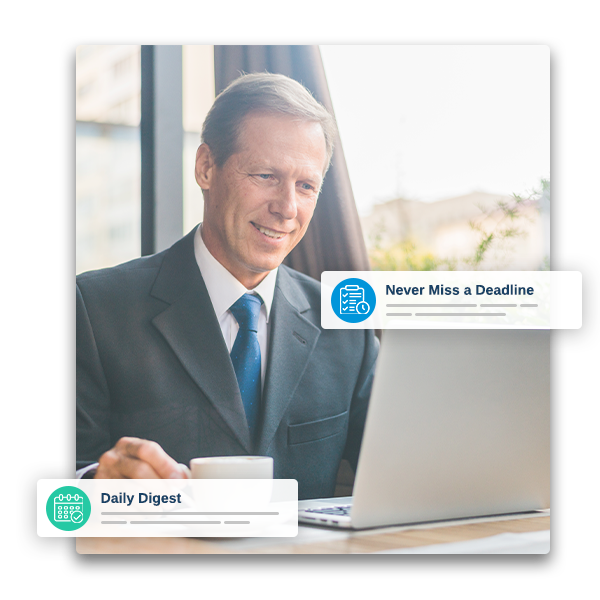 What are Tasks & Workflows?
triConvey task management makes it simple for you and your staff to stay on top of tasks and critical dates. You have the ability to prioritise tasks, by having all tasks visible by due date.  Additionally every day you receive an email of your 'daily digest' that contains all upcoming task for the day.
Through triConvey you can assign tasks to staff and view your staff's tasks. triConvey's tasks and workflow feature helps you work smarter, not harder and gives you the tools necessary to stay organised.
Task Management & Matter Workflows
Through triConvey, your 'to-do list' is sorted for every matter. You have the ability to assign tasks to yourself or other staff members. You can create reminders and documents directly from a file and then transfer the document or email to others, if needed.
triConvey workflows feature arranges your recurring to-do items into automated sequences of tasks, allowing you to stay organised with every matter. Workflows can easily be applied to new and existing matters. This built in workflow will save your firm valuable time, improve project consistency and create efficiencies.
triConvey's inbuilt workflows sets tasks to make sure you complete all the required steps in the conveyancing process. It will notify the correct task, with documents included, to the correct person at the right time. Set tasks against each other within the workflows so that tasks appear only when prescriptive tasks have been completed.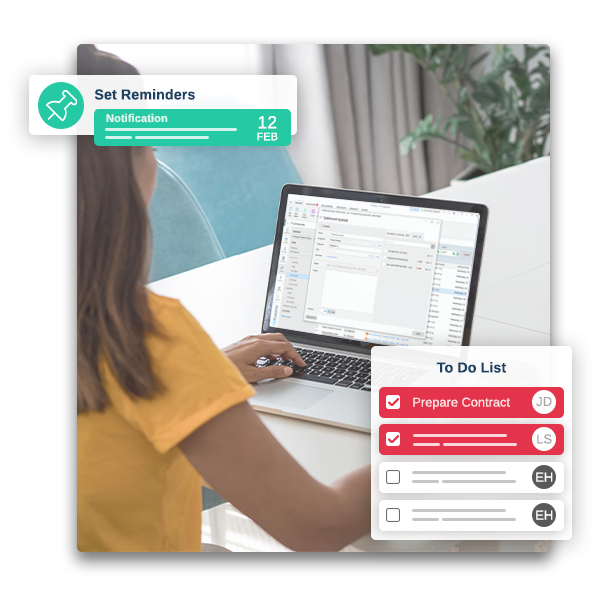 Paperless conveyancing with triConvey.
By adopting triConvey in your firm, you can easily turn your entire workflows paperless.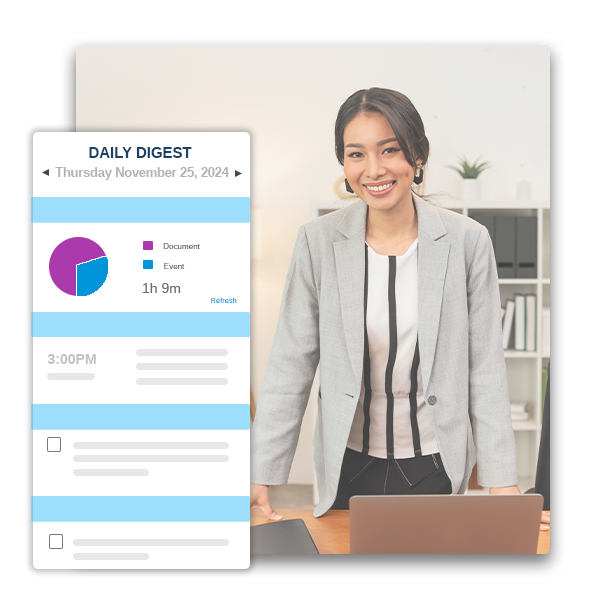 triConvey has a feature that will send you an email every morning with a summary of all your upcoming tasks and events due that day. This is called the Daily Digest. It acts as a personal assistant keeping you organised from the start of your day.
You can also see digest within triConvey displaying all your missed calls, events and upcoming tasks at a glance from a central location. The feature gives you an overview of your missed messages. If other staff in your firm take your clients' messages, they can autofill them with your client matter details and tag you, so you have everything you need to follow up.
Benefits of Tasks & Workflows
Related information and articles you might be interested in.
The way we set up the workflows really helps when jumping state to state, if you stick to them, it's very hard for something to be missed.
Priority Legal Services
Chantel Priddey, Office Manager &amp Senior Property Paralegal