Stay organised, keep communications secure, and keep your clients up to speed.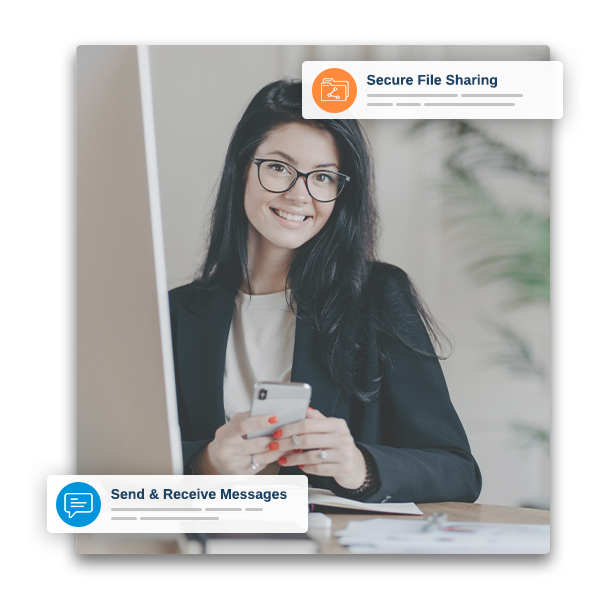 Communicate is a secure file sharing and messaging platform that allows you to keep conversations secure and your team up to speed. The communications tool can be used to message internally to other staff or to other firms, and even clients.

triConvey users can:
View and comment on files received.
Upload files.
Read and send messages all from a secure browser or mobile app, removing the need for email.

The tool replaces the many email threads and text chains you may have in your office, with one simple and streamlined communication platform. This is an essential tool for avoiding cyber attacks like email cloning. 
The tool was designed specifically to enhance internal and external firm communications and collaboration.


Preview of all conversations – In Communicate you get a preview of all active conversations in a panel. It previews the matter information and people who are in the conversation.
Messaging – you can message any users or third parties in relation to a specific matter. You also have the ability to edit, delete or copy messages within the conversation.
File sharing – you can send files as a message. The files will be stored in a 'files' tab, so you can easily access them in the future.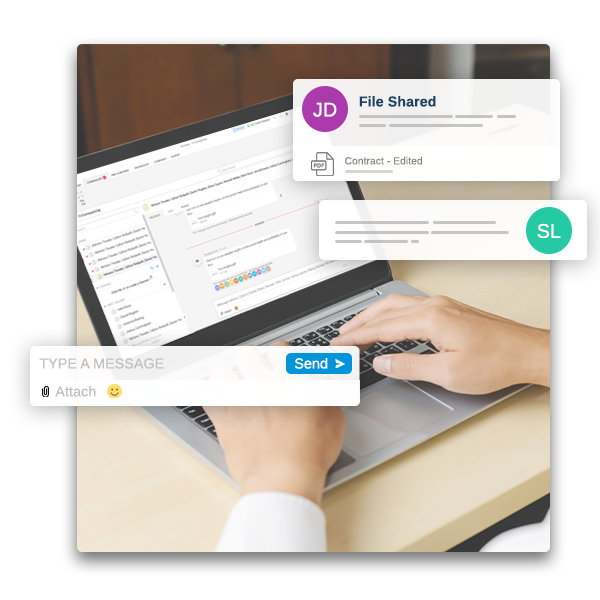 Paperless Conveyancing with triConvey.
By adopting triConvey in your firm, you can easily turn your entire workflow paperless.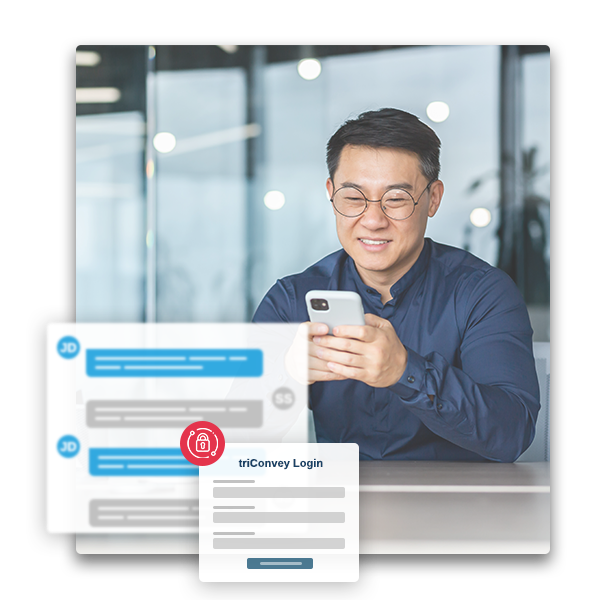 Communicate was designed to protect your firm when sending sensitive information and communications internally and externally using a host of security measures, including:
Two Factor authentication – two-factor authentication is required to gain access to information.
Data Encryption – Messages are encrypted and unable to be intercepted by third parties while they are in transit.
Device/ IP Address memory – Once two-factor authentication is complete, Communicate will remember your device and unless you are logging in using a trusted device, you will be required to identify yourself again.
Security monitoring – Communicate uses Auth0 technology for its secure login. This technology constantly monitors for unknown identities trying to gain access.
Terminated access – If your device has been compromised, you have the ability completely remove access to a conversation.
Related information and articles you might be interested in.
I can handle multiple matters at a time on my own since I can see what stage each is up to thanks to the triConvey alerts and transparency through Communicate and the other tools.
Shoreline Conveyancing
Filia Dragone, Owner & Licensed Conveyancer