It used to be that when property sale contracts were exchanged and settled, all parties met in person to complete the transactions.
The 2014 introduction of an electronic lodgement network platform developed by the locally-owned PEXA simplified the process by bringing together all parties to a transaction – conveyancers, lawyers and banks – in a secure digital environment.
The benefits to the industry have been undeniable but PEXA's first-to-market electronic lodgement network operation (ELNO) is proprietary, meaning that only PEXA can manage the space.
Currently customers do not have the choice of which operator to use, effectively mandating them to use PEXA. As the industry has matured, another ELNO, Sympli, has emerged but cannot seamlessly operate within the existing network platform.
Both the conveyancing industry and legislators have acknowledged the need to break the monopoly in the interests of freedom of choice, pricing flexibility and to drive innovation that free competition can bring.
They propose a system of interoperability, much like competing telcos and airlines enjoy for their transactions.
The issues surrounding change have complexity but in September 2023, two customer refinance transactions were completed interoperability between the Sympli and PEXA networks as a proof of concept.
The Australian Registrars National Electronic Conveyancing Council (ARNECC) has determined full interoperability by December 2025, with drafting requirements in the Model Operating Requirements (MOR) implementing this date currently in consultation.
In the meantime, the development prompts some burning questions to the key stakeholders. Australian Conveyancer sought their positions on the legislation, pros and cons and the proposed timetable.
FROM LES VANCE, PEXA CHIEF CUSTOMER AND COMMERCIAL OFFICER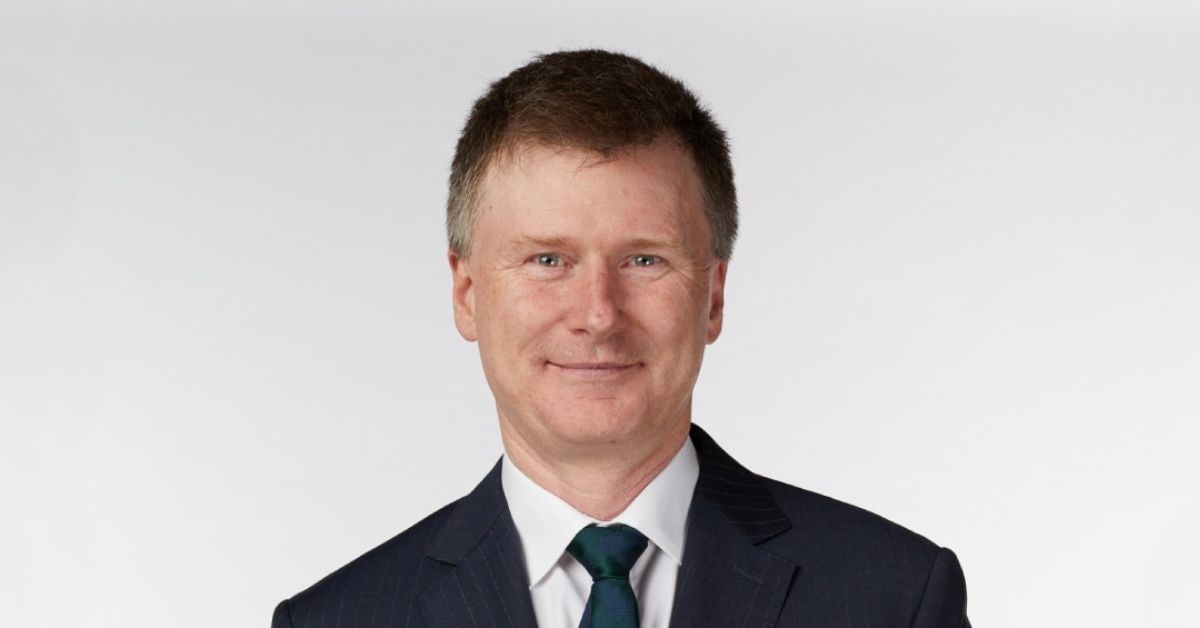 Australian Conveyancer: How will interoperability affect your organisation?
The introduction of interoperability is designed to deliver greater competition in digital settlements.

PEXA welcomes competition on the basis of fair and considered policy and has been preparing for the emergence of other players in this space for a number of years, including through its work with industry and regulators on the various models of interoperability.

Our concern is that the promise of increased competition will come at a high price for all participants by introducing additional risks and complexity into what is currently a safe and reliable system.

Interoperability was not a policy when the PEXA Exchange was initially built. Its current design cuts across the way in which the PEXA Exchange works and the implications of this for the industry were not considered when the policy was first adopted.

Given the critical role of the PEXA Exchange, changes to the platform and to e-conveyancing policy need to be designed and implemented in a way that maintains the reliability, resilience and security of e-conveyancing.

After years of work, and having only just reached the initial pilot transactions, it is clear that it will cost significantly more than originally estimated, it is significantly more complex, and the cost benefits for home buyers and sellers are likely to be negligible or insufficient to justify the additional risk and complexity.
AC: Will it benefit the Industry?
That is hard to say with any certainty. The existing system works for all parties in terms of reliability, efficiency and security – critical features of a system that handles the biggest financial decision in most people's lives at a time of increasing cyber-crime.

The availability of the PEXA Exchange over the past five years has averaged 99 per cent, considerably better than the networks that run our power, banking and mobile networks.

Our concern is that interoperability not only introduces more risks and complexity to a safe and reliable system but will increase costs for users, such as banks and conveyancers, who will need to modify their systems at significant expense.
AC: Is December 2025 a reasonable timeline for a completely interoperable network?
Through the work to date, including the successful pilot transactions in September, it is clear there is a long way to go before we have a fully operational and interoperable system.

The complexity, the time required, the cost and the impact on industry stakeholders are significantly greater than originally assumed.

The resources required of all industry participants, including ARNECC, to implement and administer the regime are also greater than originally assumed.

ARNECC's review of plans for the next phase of interoperability, which is limited to refinance transactions in NSW and Queensland with only the major banks, concluded that this is expected to take until July 2025.

Given the limited scope of these test transactions, it does not seem realistic to think that of all the additional work beyond that to complete a full roll-out can be done in less than six months.

Certainly, there has been no detailed design or planning which would support that being feasible. PEXA will continue to constructively participate in the interoperability program to achieve the timelines.

However, we believe now is the right time for a proper review of the policy to ensure decisions and expectations are based on a full appreciation and critical analysis of the issues.
FROM PHILIP JOYCE, SYMPLI CEO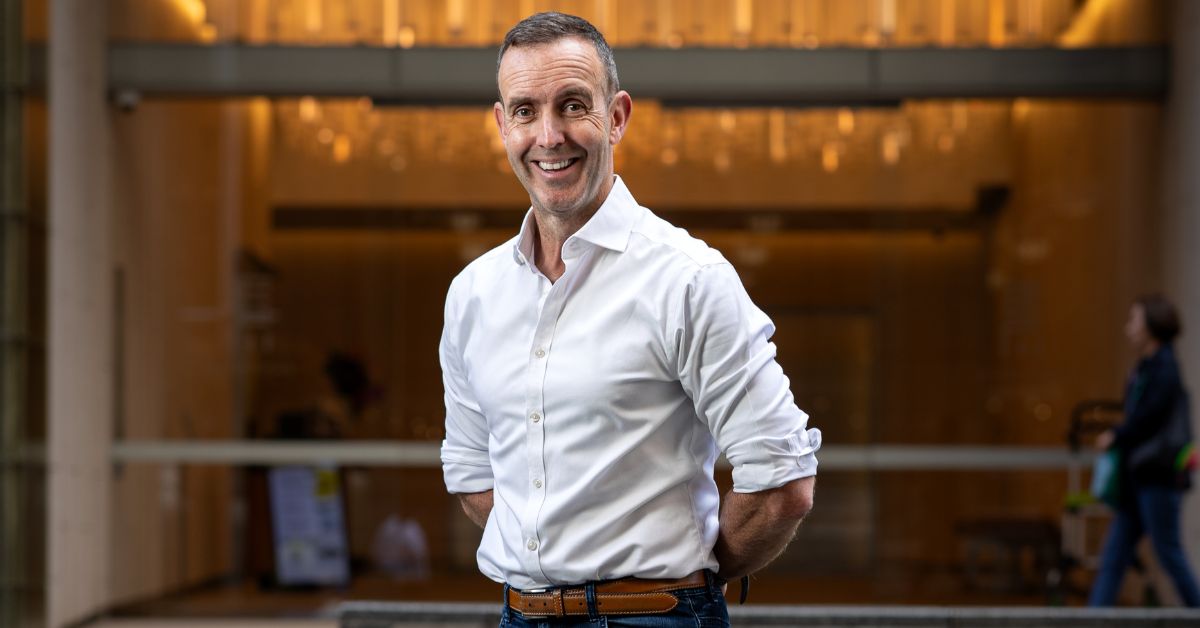 AC: How will the introduction of ELNO Interoperability impact your organisation?
Sympli's organisational purpose is to deliver the benefits of competition and choice to customers and industry.

Interoperability is critical to enable that to happen. Through interoperability, businesses will be able to choose which Electronic Lodgement Network Provider (ELNO) they can use for property settlements, without having to check what ELNO the other parties in a transaction are using.

There is no real choice today as practitioners are effectively mandated to use the incumbent. Our current focus is ensuring that regulation is updated to deliver full interoperability in NSW and QLD by the end of 2025.

That means that house purchase and sale can be supported interoperable between networks. Only then can benefits start to be realised by customers.
AC: How will it benefit the industry?
Interoperability will drive benefits for millions of consumers and thousands of businesses across the industry and the Australian economy.

Customers are missing out on tens of millions of dollars' worth of productivity, innovation, service and cost benefits through a powerful monopoly that continues to fight tooth and nail to protect its position.

Currently, there is no practical choice but to use the PEXA monopoly, which means zero competition on price, no drive to innovate and a single point of failure for the network.

Competition in this market will lead to increased productivity, lower costs, more jobs, more innovation, and better services.

Independent cost-benefit analysis has found that competition alone would deliver a net benefit of almost $84 million just to NSW over the next 10 years and more than $20 million in fee savings annually nationally.

While a monopoly continues to dominate this market, these benefits cannot flow to customers. Our industry also has thousands of small legal businesses supporting home buyers and sellers.

The vast majority of these are female led and have less than five employees, but the truth of the matter is they have no real choice of network today: they must use the incumbent.
AC: Considering this has been on the table for some years already, is the proposed introduction by December 2025 reasonable? Why?
We maintain that this can still be done sooner than December 2025, however we support the outcomes of the independent reviews and reports that have determined this timeline.

Given all the work already done, over two years from today is ample time for all ELNOs and stakeholders to be ready for interoperability.

It must be acknowledged however that the reforms are years behind schedule, with the original dates scheduled having shifted multiple times.

Only one-party benefits from further delays – the monopoly. Now more than ever it is critical that these 2025 dates are inserted into regulation and matched with progress milestones to ensure that ELNOs remain accountable to the dates.

That would mean after nearly a decade these reforms are finally implemented, and benefits can flow to businesses and consumers, firstly in NSW and Queensland and shortly thereafter to the other states.
FROM THE AUSTRALIAN REGISTRARS' NATIONAL CONVEYANCING COUNCIL

The Australian Registrars' National Electronic Conveyancing Council (ARNECC) is the body established to facilitate the implementation and ongoing management of the regulatory framework for electronic conveyancing of real property in Australia.
The peak body has determined full interoperability by December 2025. We put the following to it:
AC: How will interoperability affect the conveyancing industry?
Interoperability is a competition reform of the e-conveyancing industry. It requires Electronic Lodgment Network Operators (ELNOs) to exchange data to enable subscribers (such as conveyancers) to use different ELNOs to complete an e-conveyancing transaction.

Interoperability is being designed to deliver the benefits of competition, while minimising impact on subscribers' existing processes and workflows.

It is intended subscribers will have a similar experience, regardless of whether a transaction is conducted on a single ELNO or across multiple ELNOs.
AC: Will it benefit the Industry?
Interoperability is expected to benefit the industry in a number of ways, including by:

• providing subscribers the flexibility to transact using their ELNO of choice

• facilitating a competitive.

ELNO market, which helps drive competitive pricing, better services, and innovation.

In a multi-ELNO market without interoperability, conveyancers would need to subscribe to multiple ELNOs – known as "multi-homing", meaning subscribers would need to be a customer of both ELNOs – leading to additional cost, time and complexity.

Interoperability will eliminate the need for multi-homing.
AC: Is December 2025 a reasonable timeline for a completely interoperable network?
ARNECC identified December 2025 as an appropriate date after extensive industry and expert consultation.

In an independent review, Accenture recommended July 2025 as a reasonable and efficient date for the first interoperability release (limited scope refinance), having regard to the ELNOs' build cadence and methodology.

ARNECC, with the advice of its experienced program team, identified December 2025 to develop full functionality, based on the principles used by Accenture.

The timetable recognises the importance of delivering competition and choice as quickly as possible, while preserving the security and efficiency of the e-conveyancing network.
For more expert insights and the latest in tech trends, download the digital magazine Australian Conveyancer: Tech that will change the game, Edition 1.