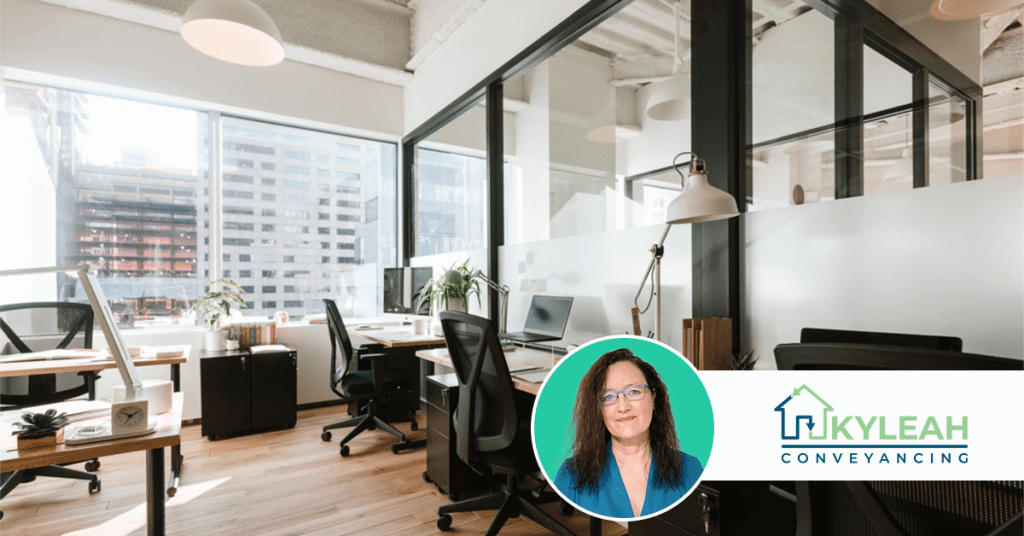 Kyleah Conveyancing (KC), Mountain View, Victoria, launched into the conveyancing industry last year and has since dedicated its services to becoming a highly skilled and paperless firm. It's number one goal is to provide a stand-out level of commitment and support to its clients while maintaining best eConveyancing practices.
KC owner and Licensed Conveyancer, Lana Flower, has a wealth of experience she brings to the firm including positions in various Council Planning Departments, private conveyancing practice, and planning consultancy. Based out of West Gippsland, Kyleah Conveyancing combines the high-level conveyancing skills, background council knowledge and the all-in-one conveyancing solution, triConvey, to service clients quickly, efficiently, and paperless, Lana explained:
"I got my license officially about 12 months-ago. We decided to start from scratch and build our own brand and name rather than buy an established business.
It's been hard starting from scratch but doing it our way means we haven't been influenced by anyone else's habits or processes either, helping us run a paperless office. Everyone said you can't do it completely paperless, but we threw ourselves into it.
I believe conveyancing is not just about getting our clients from point A to point B. As an industry, we need to work together to build our reputation as conveyancers. And that's really what we want to do with Kyleah Conveyancing.
Although I almost never see my clients it doesn't mean we can't have a really good relationship. They need to be supported and feel comfortable with you doing the biggest thing they've ever done in their life. Which is where triConvey has helped us greatly.
It helps us store all our files digitally, we have no need for a shipping container out the back or the storage unit down in the city where we have to keep everything forever. We also don't lose any paperwork or must go looking for it for that reason.
In triConvey, it's available and anything we receive in paper we straightaway scan it into electronic format and store in the relevant matter. That way, if something happens, the title's office can still access them rather than trying to find the piece of paper.
triConvey has also added to the efficiency of our workflow. We do our entire conveyance electronically so triConvey matches perfectly to what we're trying to achieve at Kyleah Conveyancing.
The integration into Microsoft Word is also important to us. If we're working on any document and need to make adjustments, all we have to do is open the integrated matter bar on the side and we can make the changes then and there. Everything is then updated in the actual Software, as well as on the document.
In our industry, mistakes can be costly. We don't have time in this industry to be looking for miss things or re-doing work. Which is why data entry is so important to us.
The more times you enter the same details, the more chance you have of making mistakes like spelling a name wrong, which can become a big problem down the track if you don't notice.
With triConvey however, you do it once and it flows all the way though and it makes a big difference to how we can get our work done so efficiently.
The advantages to going electronic has been reinforced by the COVID-19 pandemic. It showed us there this another way of doing things, by embracing technology. My big advice is not to fight innovation and technology. Look at the platform and all it has to offer.
It's easy to use and it does what it's supposed to do. I came from a paper-based workflow and now I'm paperless. If you want a system which can support you to make that transition, this is what you need, it's worth having a look."
To follow Lana's advice, you can book a free demonstration to see how triConvey can help you succeed, today.