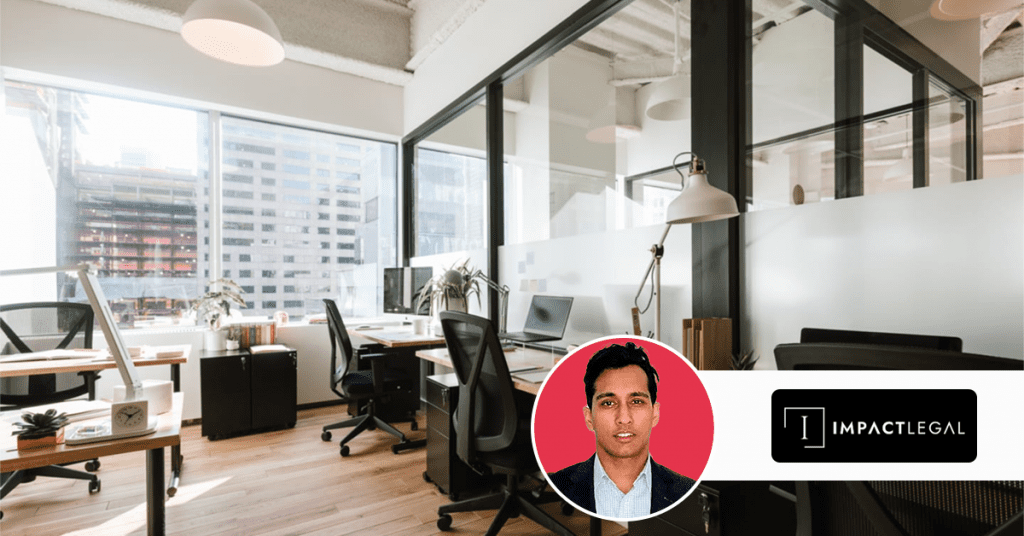 Impact Legal Solutions (ILS), Cairns, has built a reputation for providing personable and efficient service since launching at the beginning of 2021. The business conducts commercial and property transactions but quickly transitioned into predominantly a property law and conveyancing firm to service the booming property market last year.  
ILS, owner and Principal Solicitor, Praneel Bhela, owes his recent business success to the time-saving automations in the all-in-one property law solution, triConvey. triSearch recently caught up with Praneel to hear more about how his opening year of business has set him up for expansion in 2022, and how he recommends triConvey for all Queensland property transactions. Praneel explained: 
"I'd say the biggest sort of eye opener not just this year but the year previous to now, is I never realised I'd become a conveyancing practice. The amount of people that want to use my services is 99 per cent of the time, for conveyancing.  
I never expected to be introducing myself to people as a conveyancer. That's certainly the biggest shift in my business already, considering I only had a hard launch in early-2021. It's surprising to say the least and I never expected to do full-time conveyancing, but here we are. 
I decided to lean into conveyancing to ensure I had a successful first year in business. It's my bread and butter. Mastering conveyancing has kept me moving and meant I have not become stagnant in my ability to grow. For me, it is 100 per cent triConvey that helps me push my business goals.  
If I had triConvey from day one it would have made the biggest difference in terms of understanding how to do conveyancing at its most efficient level.  
My first 12 months in business I had to get someone in to build things like templates and documents, which sucks up so much time. On top of that, for the first six months I was manually editing Word Documents just because I had no other option to get the work done.  
When you're starting out, you shouldn't be spending time developing a system, which is what I spent my whole time doing, whereas with triConvey, the systems are set up, so it makes life far easier. Hence, why I highly recommend triConvey for sole practitioners and anyone looking for all things conveyancing, because it makes the work easier with its automations, precedent library and it costs less too. 
I like the look of triConvey, it's more professional. I like the small things like the automatic invoicing, I haven't had to touch a single invoice precedent. It really is just well refined to what conveyancing needs.  
I like when you have all the information of the client populates from the start of the matter, so it's easily set up for automation. It doesn't cost anything to add new users either. 
For me, using triConvey is the perfect initial step to set my business up for success at a bread-and-butter level, and it makes looking after my clients so much easier because I have the time to focus on them more. 
That's why I would recommend triConvey for all law firms." 
To follow Praneel's advice, you can book a free demonstration to see how triConvey can help you succeed, today.