One Software that does it all
triConvey is an award-winning practice management software built for Conveyancers. With integrations into emails, Microsoft word and billing systems, triConvey allows you to complete your matters digitally, from start to finish.
Download this complimentary 4-minute demonstration video to see the platform.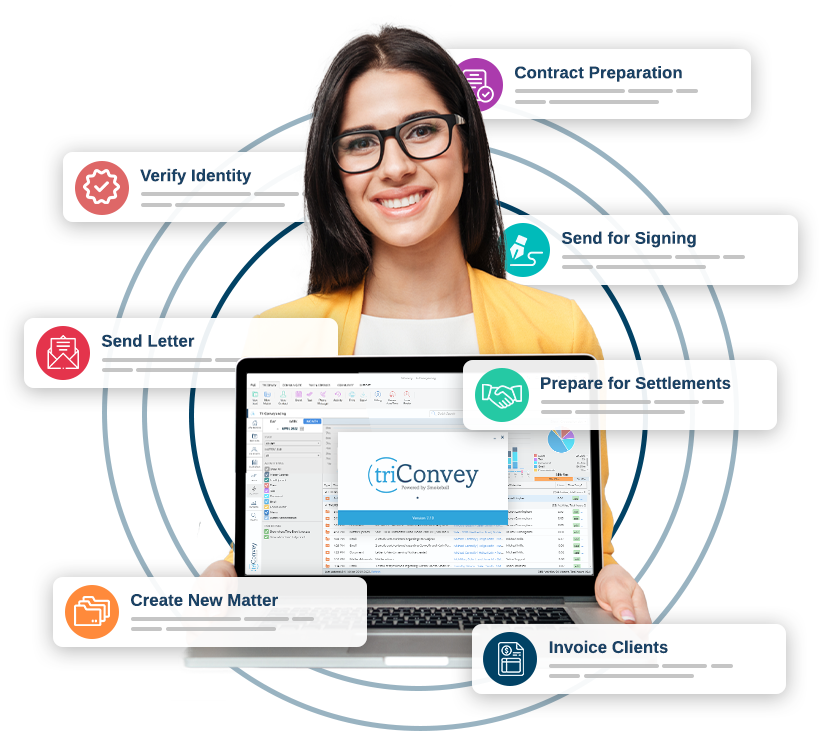 triConvey is built for conveyancers
triConvey is the "out of the box" solution for conveyancing software, with an extensive precedent library, end-to-end eConveyancing, and practice management tools. Check out this 2 minute video highlighting some key benefits. 
triConvey is built to benefit all users, including features for supporting business growth, employee transparency and efficiency conveyancing workflows.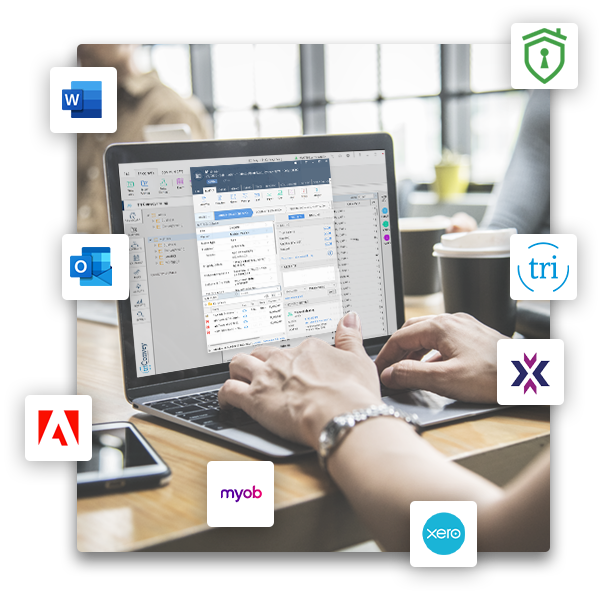 One system, completely integrated
triConvey expertly improves your digital connectivity to reduce time spent on repetitive administration, data re-entry and reduces the risk of errors.
Key integrations include:
Populate matter data into triSearch platform, with fulfilled orders captured automatically back into triConvey.
Microsoft Word and Outlook integration to make your Conveyance effecient and organsed.
Integrated accounting software including MYOB, and Xero, means all costs are captured automatically.
Populate matter data seamlessly into electronic verification of identity, signing, and contract tools, as well as PEXA/Sympli, and more.
triConvey is a cloud-based practice management software, so you can continue working despite being offline or when experiencing connectivity issues.