triSearch offers access to one dedicated Support team and unlimited training to help with all search, software and eConveyancing enquiries.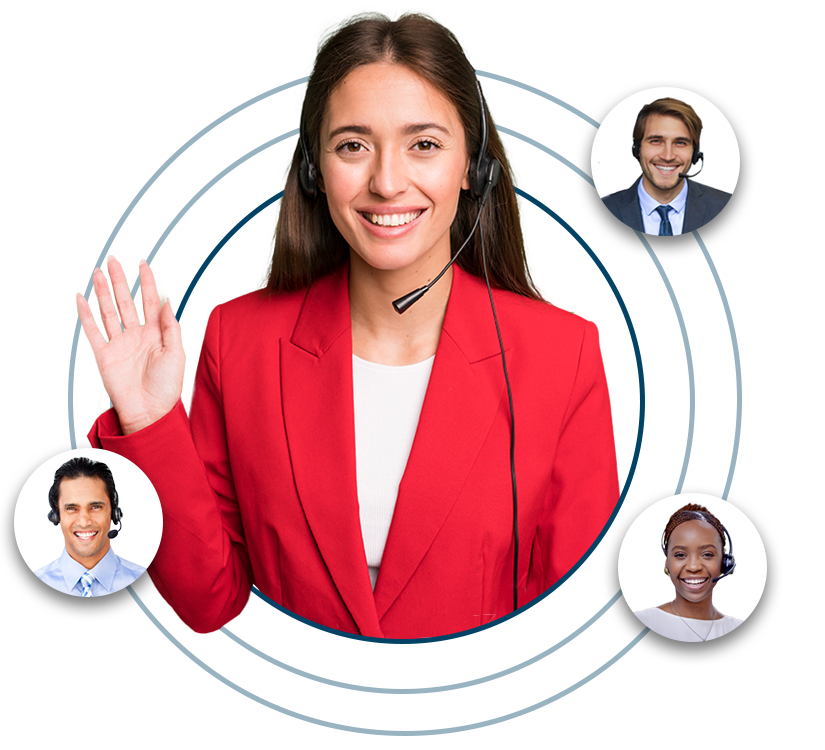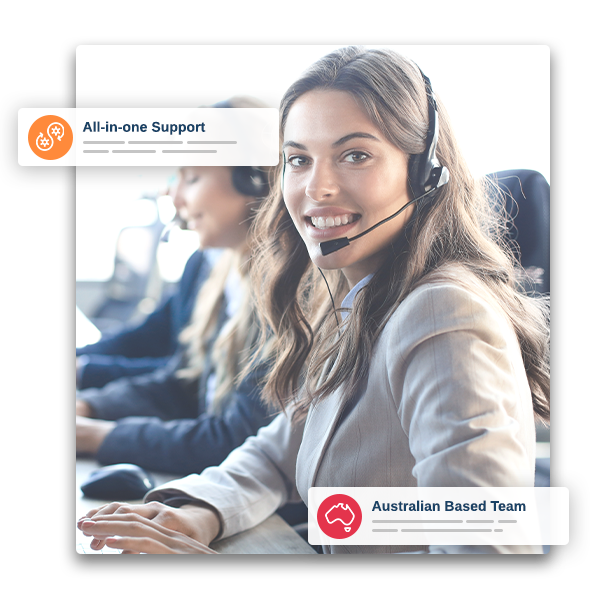 One, Dedicated Support Team.
We are constantly updating and innovating our Support to ensure our clients stay delighted. Our all-in-one support means that all your enquiries, whether it's search or software related, will be resolved through one support team.
This includes:
Installing and setting up the triConvey Software
Training for all staff
Creating your triSearch account
Answering any Search platform or Software queries
Unlimited Training & Onboarding
triSearch Account Managers offer the tools needed to help with triConvey. Whether you're a sole practitioner or a business with multiple employees, triSearch will make the transition to triConvey smooth and seamless. 
triSearch provides extensive introductory training to the whole team, along with ongoing support remotely or face-to-face. This is a free add-on for your firm.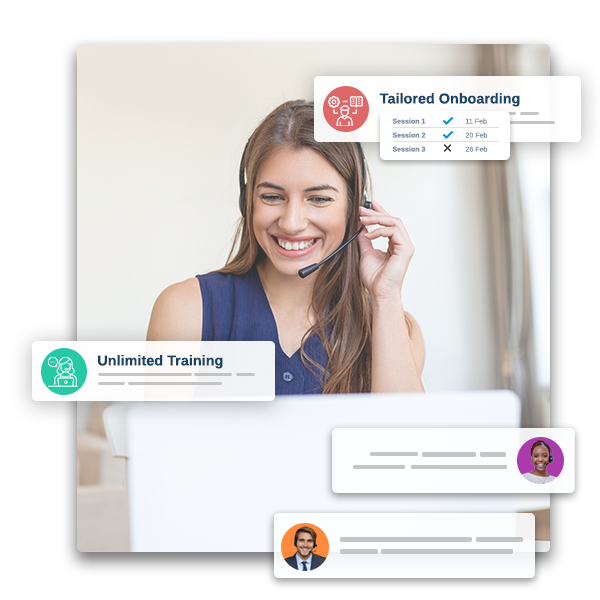 The triSearch Support & Training Difference
Here are some of the key difference-makers you benefit from when using the triSearch Support network.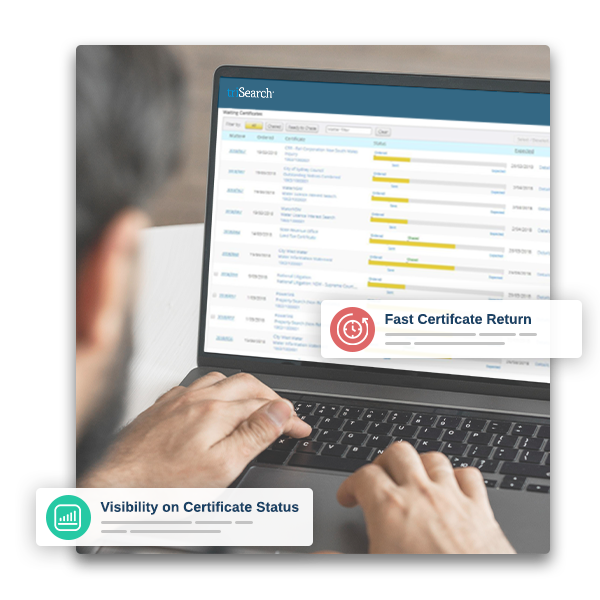 Faster Certificate Returns & Visibility
A part of the triSearch service is access to a proactive chasing team for all of your council certificates. On average, our team gets your certificates back 30% faster than other providers with our team chasing councils, so you don't have to. 
Complete visibility of outstanding certificates
You also have access to the Waiting Certificates dashboard that shows the status of all of your outstanding certificates through progress bars. This simple dashboard also gives you the ability to have your certificates chased for anything you need back urgently. It's easily accessible through the triSearch home screen. 
Related information and articles you might be interested in.
The triSearch Support team are helpful, they're quick, they're responsive, they don't leave you hanging and if they can't get back to me straight away, they'll often send back hints and tips that we can try until they can get in and help us or fix it, which is greatly appreciated.
Kyleah Conveyancing 
Lana Flower, Owner & Licensed Conveyancer